Career Counseling White Paper 2013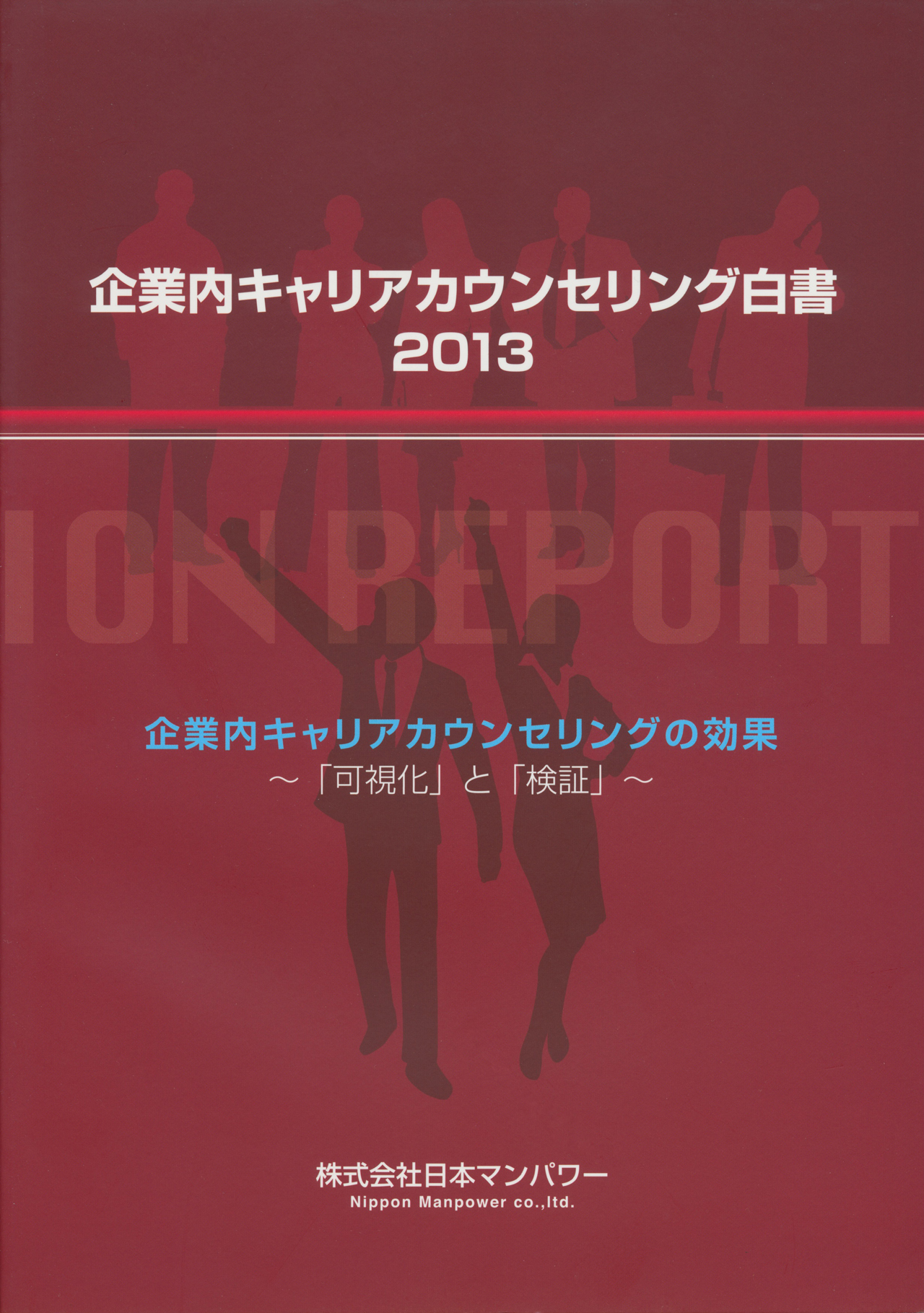 企業内キャリアカウンセリング白書2013
株式会社日本マンパワー 2013
インフォグラフィックス作成
—
人材開発企業が実施するキャリアカウンセリング効果に関する可視化デザイン.
社会人が抱く時間展望や自身の周囲の仲間や課題認識,その解決策などがキャリアカウンセリングを体験することでどのように変化するのか,事前と事後のワークショップの結果を基に可視化を行った.
キャリアカウンセリングの実態やその重要性について,社会に対し訴えかけるためにその効果を誰でも直感的に分かりやすく,かつ効果を誇張せずにインフォグラフィックスの制作をおこなった.
—
Carrier Counseling White Paper 2013
Nippon Manpower co.,ltd., 2013
Visualize design of effectiveness of career counseling for office workers which was held by human resource development company.
Through career counseling, office workers become able to make a clear about their goals, tasks, solutions, time perspective and partners for work.
I visualized these changes based on comparison results between pre-post workshops, worksheets and comments.
For appealing actual conditions and importance of career counseling to public, I visualized that effectiveness which everyone can recognize easily and kept not to exaggerate in mind.
Link:
『企業内キャリアカウンセリング白書2013』 発刊のご案内|キャリア相談:法人のお客様|人材開発の総合機関 日本マンパワー
http://www.nipponmanpower.co.jp/cp/evaluate/cc/information/cc_whitepaper2013/